We're hosting another FREE Community COVID-19 vaccination event for individuals 12 and older, on Tues., June 29 (1st dose) and Tues., July 20 (2nd dose), from 4-7 p.m. at the Moorhead Community Resource Center. Sign up at bit.ly/MCRCWALMARTCOVID19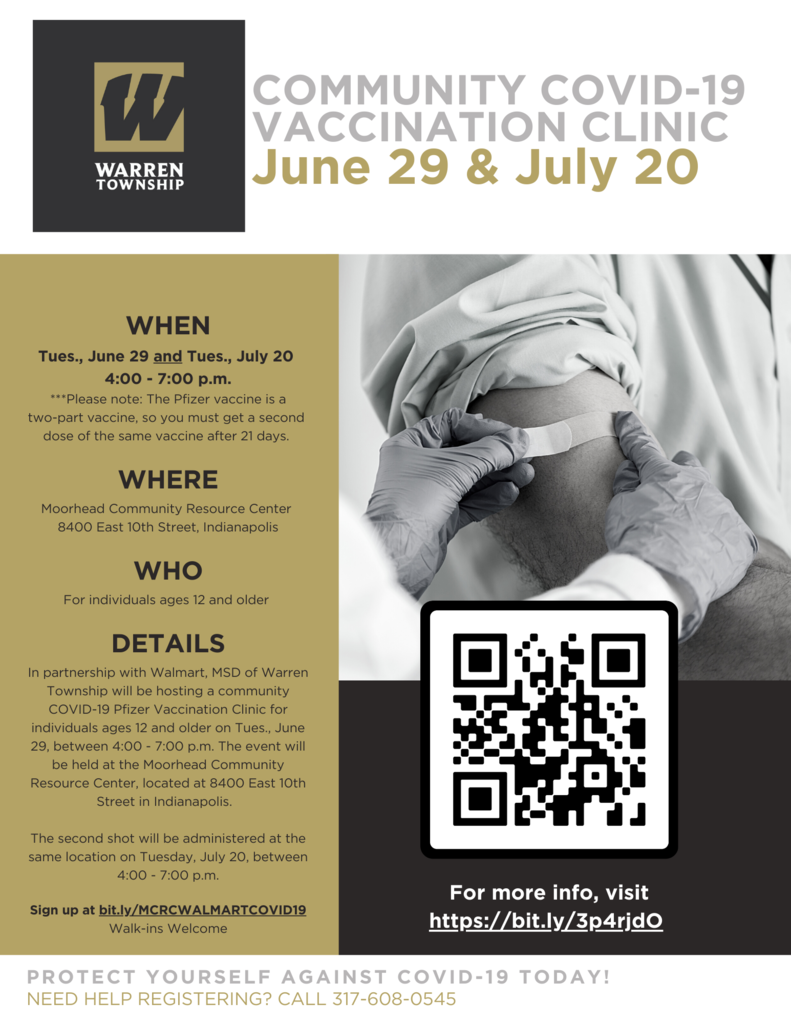 We're proud to partner with Marion County Public Health Department to host a FREE COVID-19 vaccination events for individuals 12 and older! What: MCPHD COVID-19 Vaccination Clinic (Pfizer) When: Saturday, June 19th and Saturday, July 17th Where: Warren Central HS Field House Who: Individuals 12 and older Time: 9 a.m. - p.m. Sign up at
https://bit.ly/3wxnmka
or walk-in.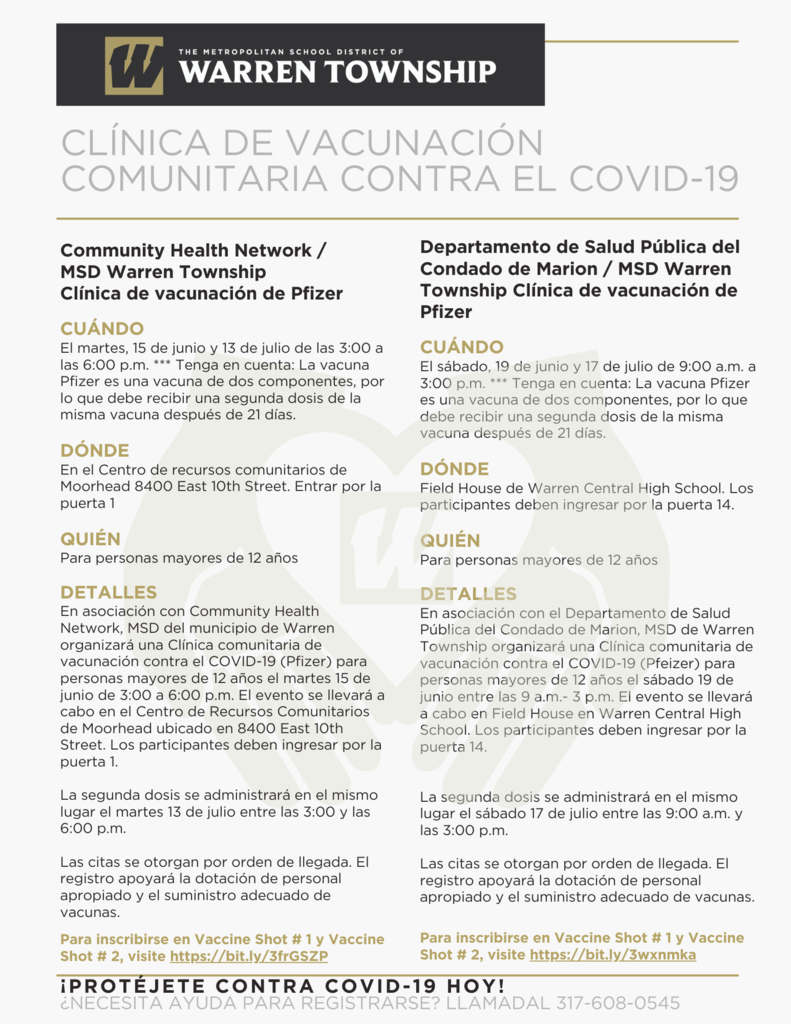 We're proud to partner with Community Health Network and Marion County Public Health Department to host two FREE Community COVID-19 vaccination events for individuals 12 and older! Walk-ins welcome! More info at
https://bit.ly/3gqMHpq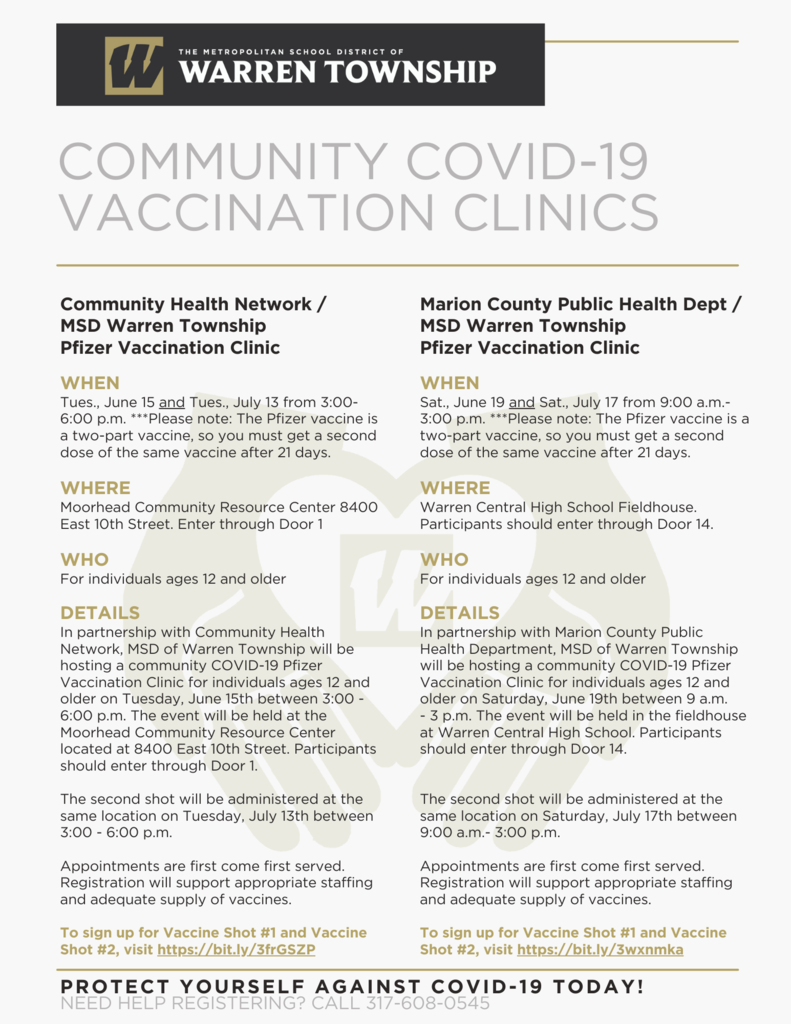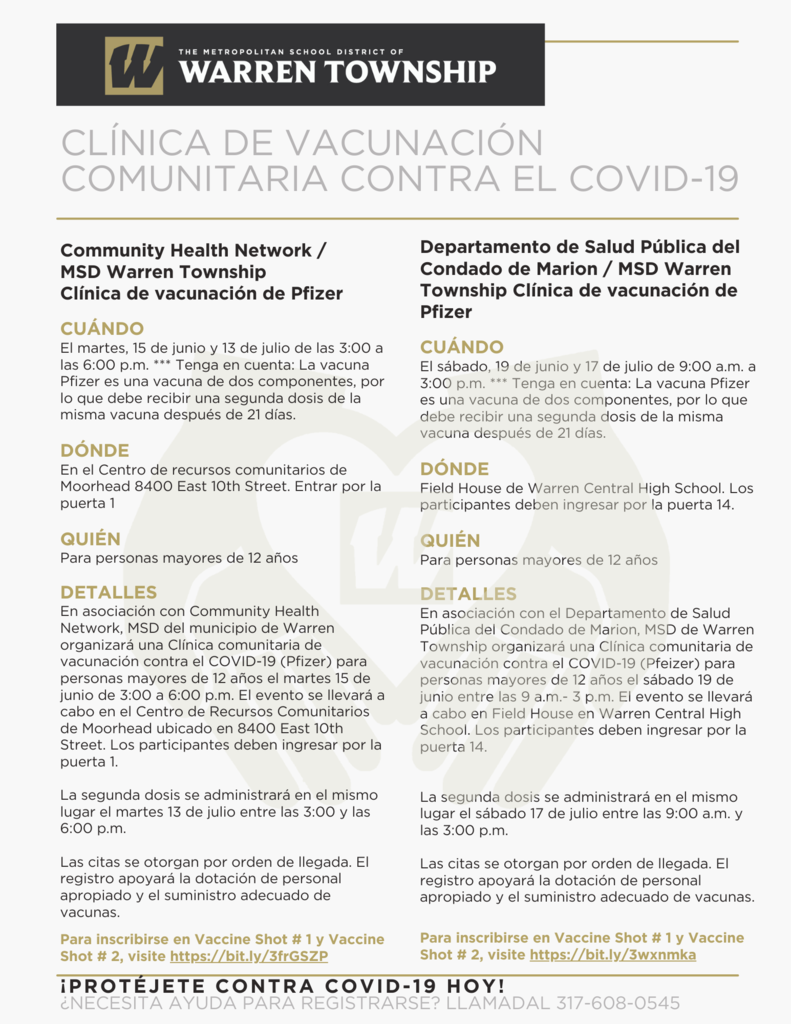 The Summer Olympics are starting early in Mrs. Pummill's class. Can't wait to see who earns the Gold medal! 🥇#WarrenWill #rpimsrocks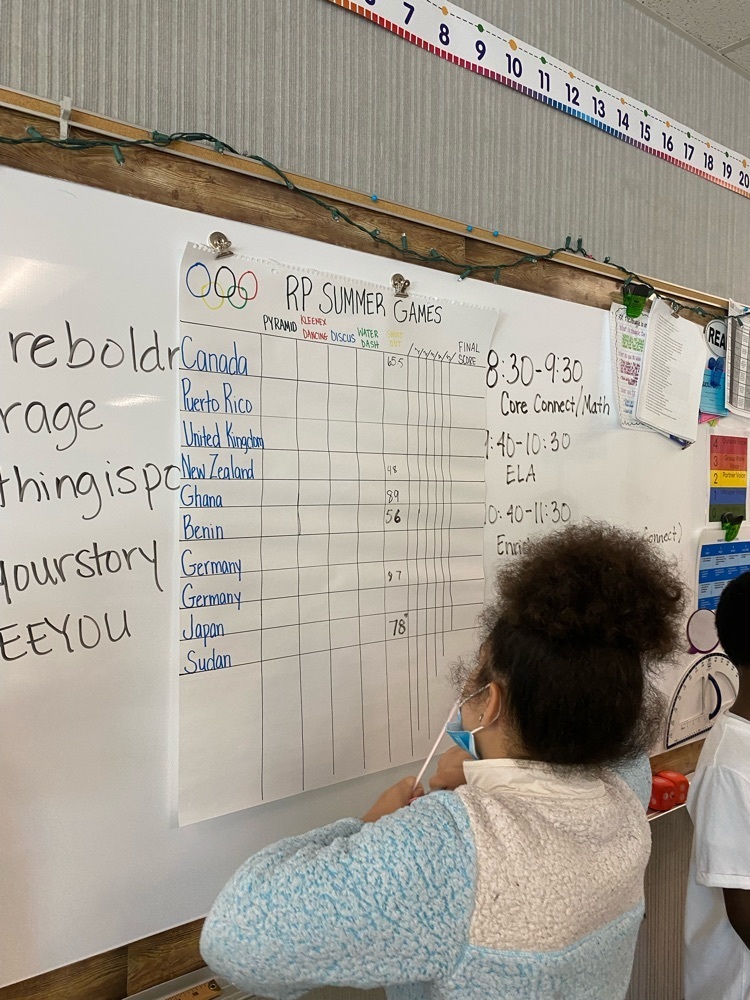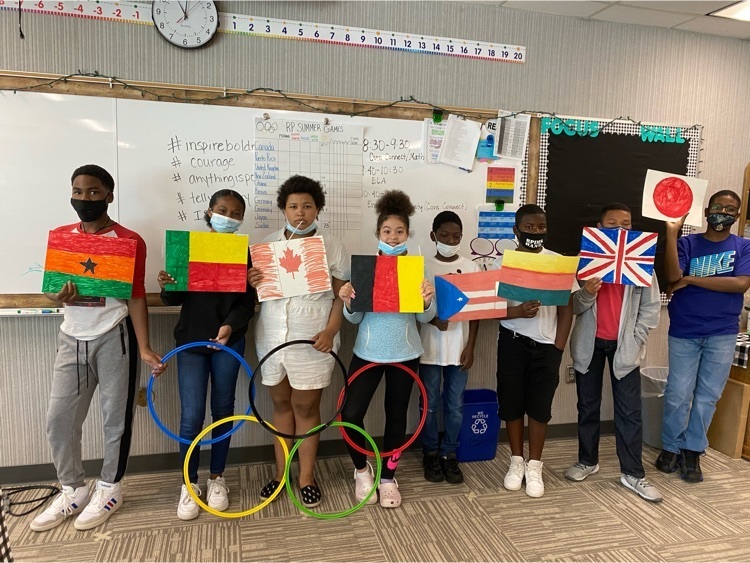 Students in Mr. Collier & Ms. Mundell's summer school classes enjoyed building a miniature putt-putt course! They were tasked with creating 1 obstacle and 1 location for a rubber ball to stop. #WarrenWill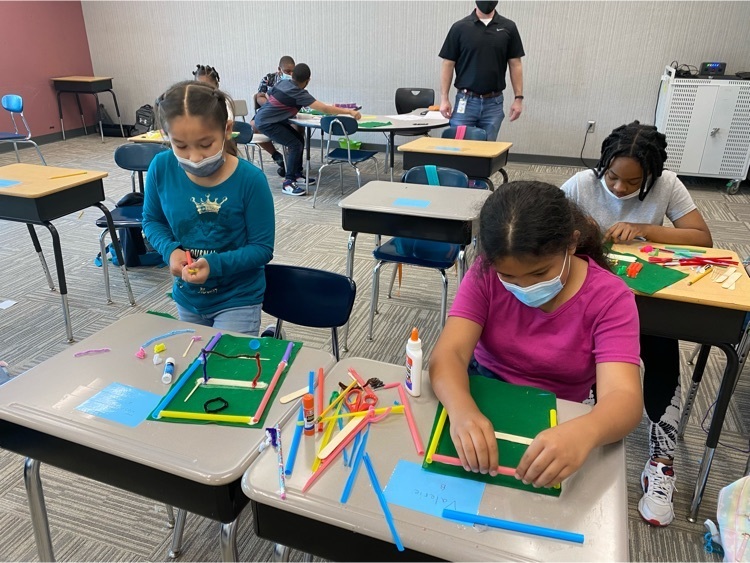 Students in Mrs. Bail's summer school class research tornadoes in Indiana and create their own funnels. #sciencerocks #WarrenWill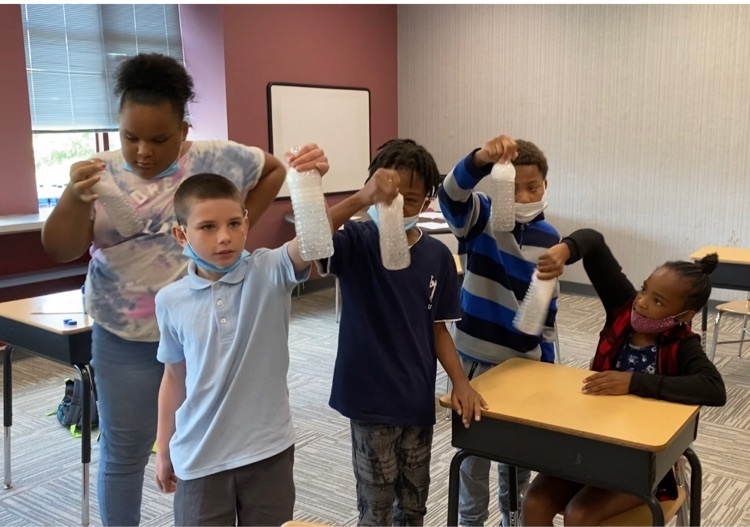 Students in Ms. Stout's summer school class research the history of board games in order to create a new one. #rpimsrocks #WarrenWill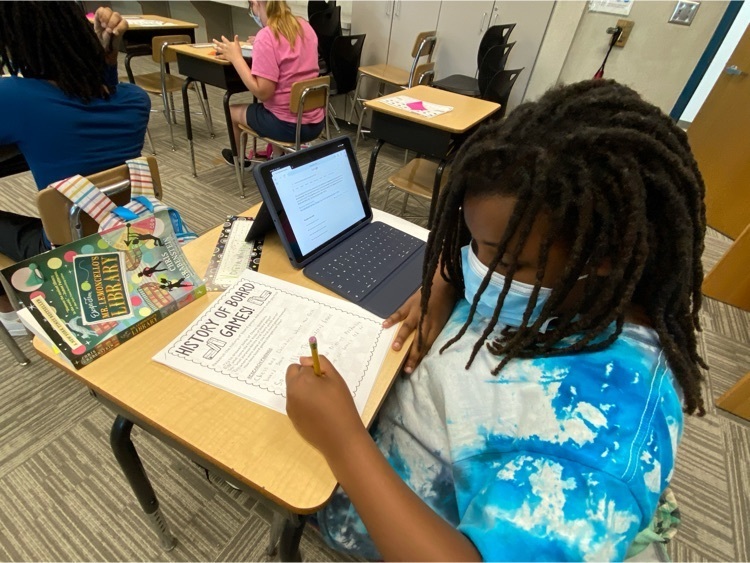 Today is our first day of Summer Servings! Breakfast and lunch meals can be picked up for kids 18 & younger every Tuesday and Thursday from 4-6 p.m., now through July 23. Hope to see you this afternoon!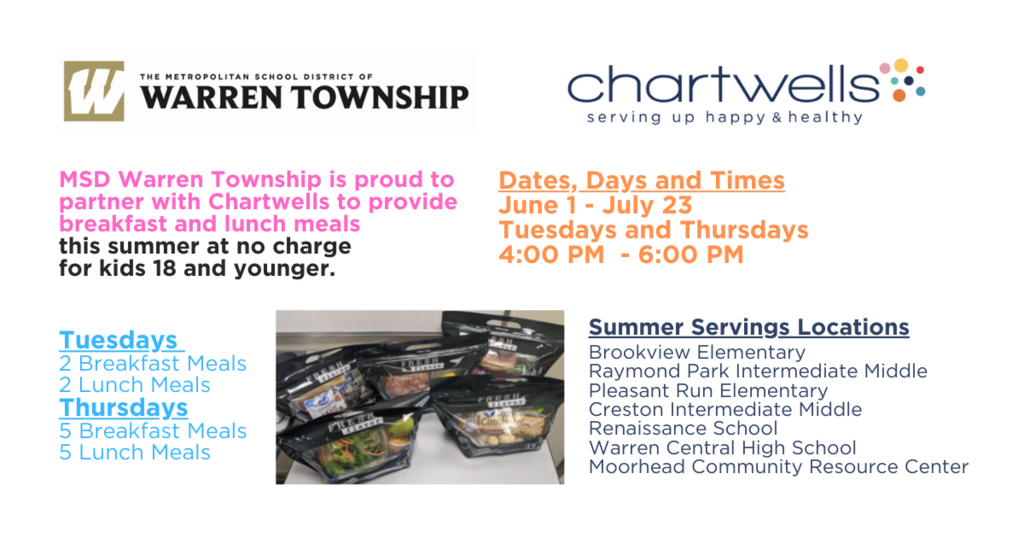 Simmons and Radford showing their support for Raymond Park Rock Star teachers!! RPIMS staff, Bon Jovi and Prince rule!!💙🎶🎸❤️ #warrenwill #rpimsrocks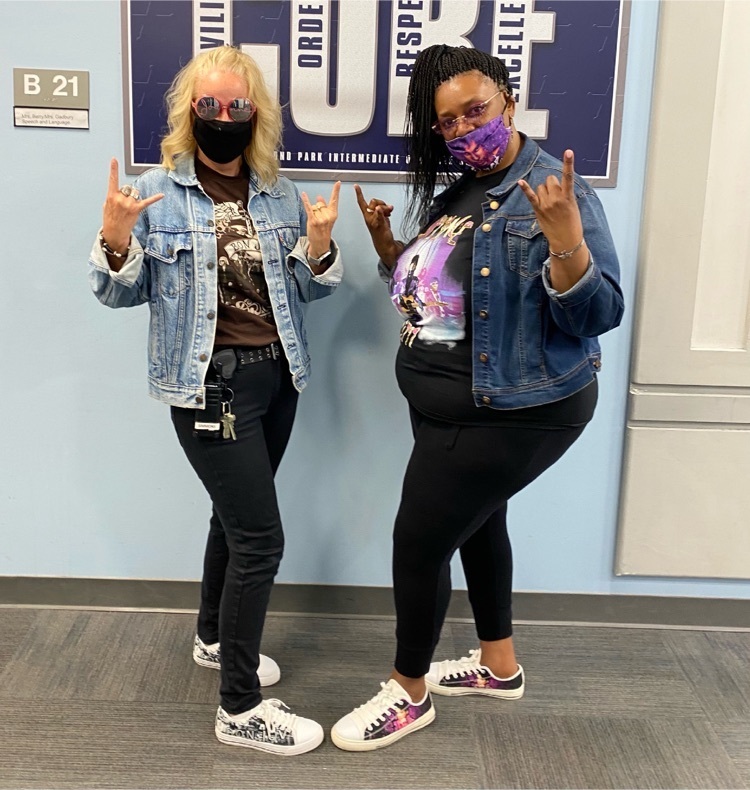 May 4th is Stars Wars Day and 5th Graders at Raymond Park decided to "Let The 4th Be With Them"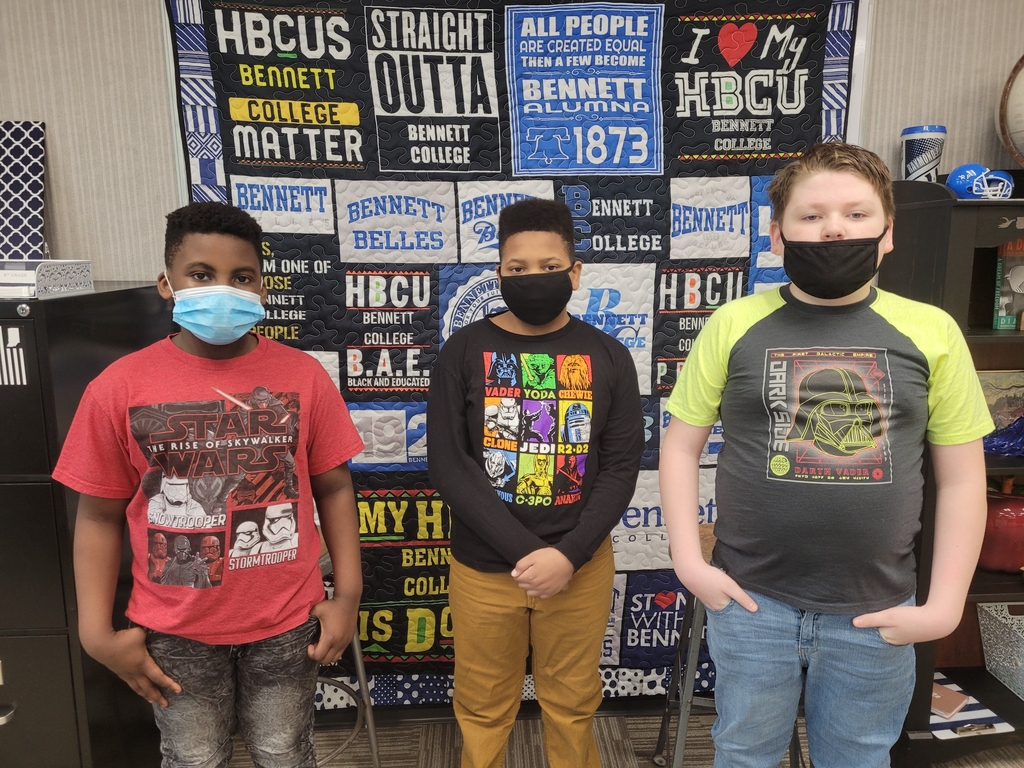 It's been a blast hanging out with this crew all week. Their focus has been outstanding! The best way to celebrate our last day together? A FREE BOOK! #TogetherWeWill build positive relationships in tough circumstances. #RPIMSRocks #WarrenWill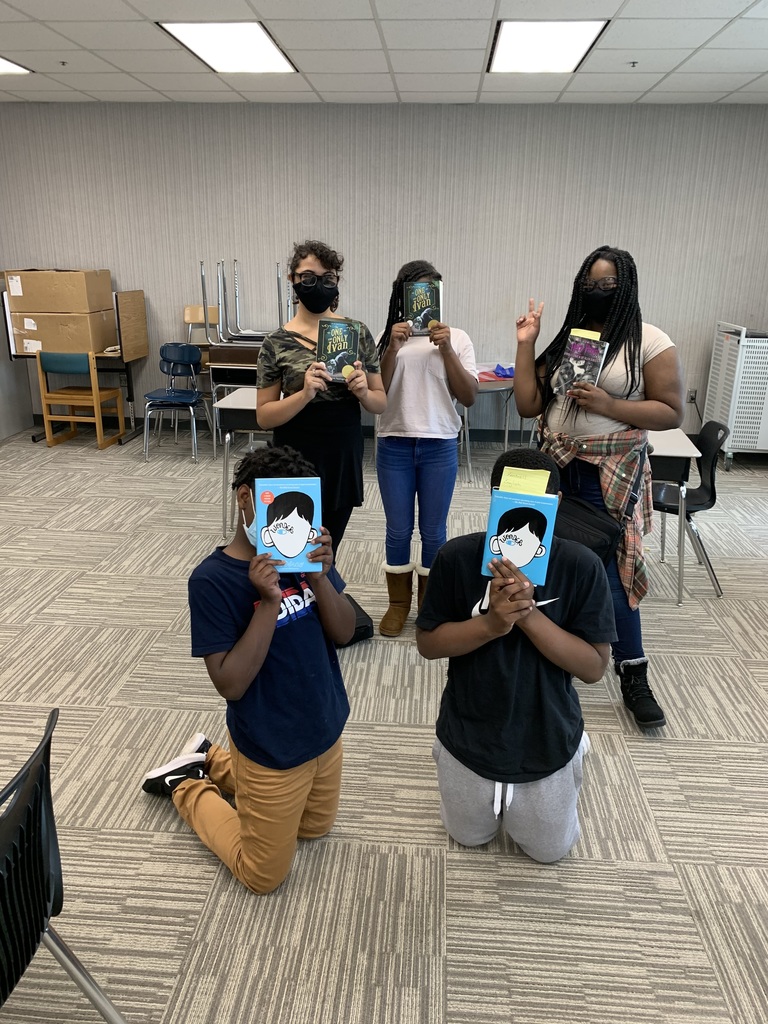 Congratulations to Sandy Oliva for being named Raymond Park's Support Staff of the year!! Thanks for all you do! #rpimsrocks #WarrenWill